The Best Bicol Summer Getaways for 2016
Who's ready to ditch their pants, wear some Lycra, and walk barefoot on the sand?
Summer is almost here, so what better way to celebrate than to take a trip away from the city and get "in touch with nature"? We've listed some of the best destinations for a summer trip, all located in Bicol (because frankly, we have some incredible vacation spots), to help you make the most out of your summer break and your money. Let's go!
The Caramoan Islands (Caramoan)
Ask anyone living in the region about the best summer vacation spots in the area, and almost always, their first response will be "Caramoan!", and with good reason. The place is home to a number of beautiful islands and a huge amount of tourists all year round. With lots of things to do like island hopping and kayaking, Caramoan is sure to give you memories with whoever you choose to go with.
Prices vary, but you can save money by signing up for guided tours or packages that include your accommodations. The more people in your group, the cheaper it will cost per head.
To know more about tour packages and other travel information, visit here.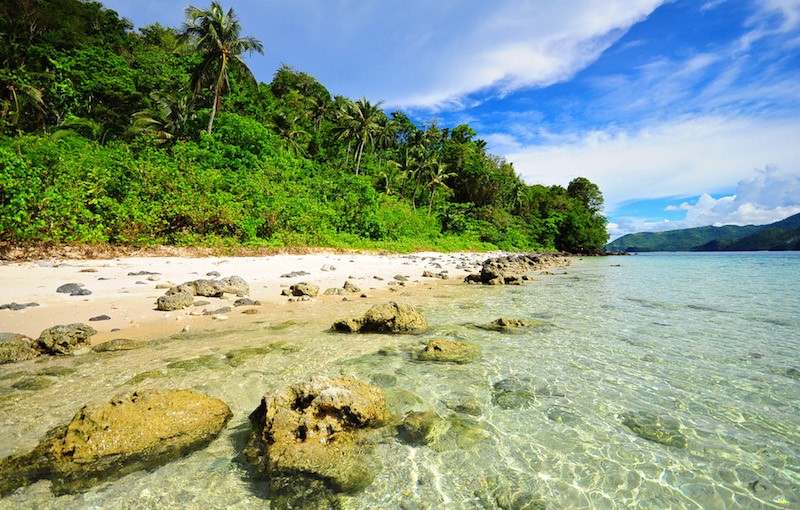 Atulayan Island (Sañgay)
Atulyan comes close to the region's best spots for beach bumming. Just an hour's drive away from Naga City, the island (that looks like a snail when viewed from far away) is located off the coast of Sañgay. If you're looking for an alternative to crowded beaches with an incredible view, lots of things to do, and fits right on budget at the same time, Atulayan should definitely be on your list.
There are various tour packages with this one as well, much like the Caramoan Islands, and you may setup your trip or simply leave an enquiry here. This paradise island is no doubt a perfect place for company outings, family gatherings, and trips with friends.
Subic Island (Sorsogon)
With tourists in awe of the varying pink and white sand and the presence of electricity and wifi (yes!), Subic Island in Matnog, Sorsogon is the place to be. The island is around 4 hours from Legazpi, and used to be more known as a port for boats heading to Northern Samar. Recently though, a lot of people have become fascinated with the island itself and it has since thrived with visitors.
It is recommended you buy food (like raw fish or anything you want to cook – just bring some charcoal, matches, dishwashing liquid, you know, the usual cooking tools – before heading to the island though, as there is no place to buy food from once there.
If you want to have the island to yourself and your special someone, an overnight stay is perfect. To know more about how to get to Subic, what's in store, and what it would cost for a stay, go here and here.
The Calaguas Islands (Vinzons)
Fancy taking a trip North? Made up of a number of small gems, Calaguas has recently become a tourist spot for Pinoys and foreigners alike, and the numbers are steadily growing. Since this virgin island is relatively new to the tourist scene, most parts have been untouched by the fuss of the government and is still in its natural state. The locals have created a program to ensure that the islands stay protected from human intrusion, something that will benefit tourists during their stay as well.
Much like the other beaches we've mentioned in this article, Calaguas locals offer tour packages as well, and lots of activities to keep you entertained.
To know more about securing a tour of the Calaguas Islands, click here and here.
So, is everyone ready? Let's have fun this summer!
Discovered a new destination? Email us at hello@mybicol.com and tell us all about it. If the shoe fits, we'll post your article on the site for others to read, with due credit. Deal?